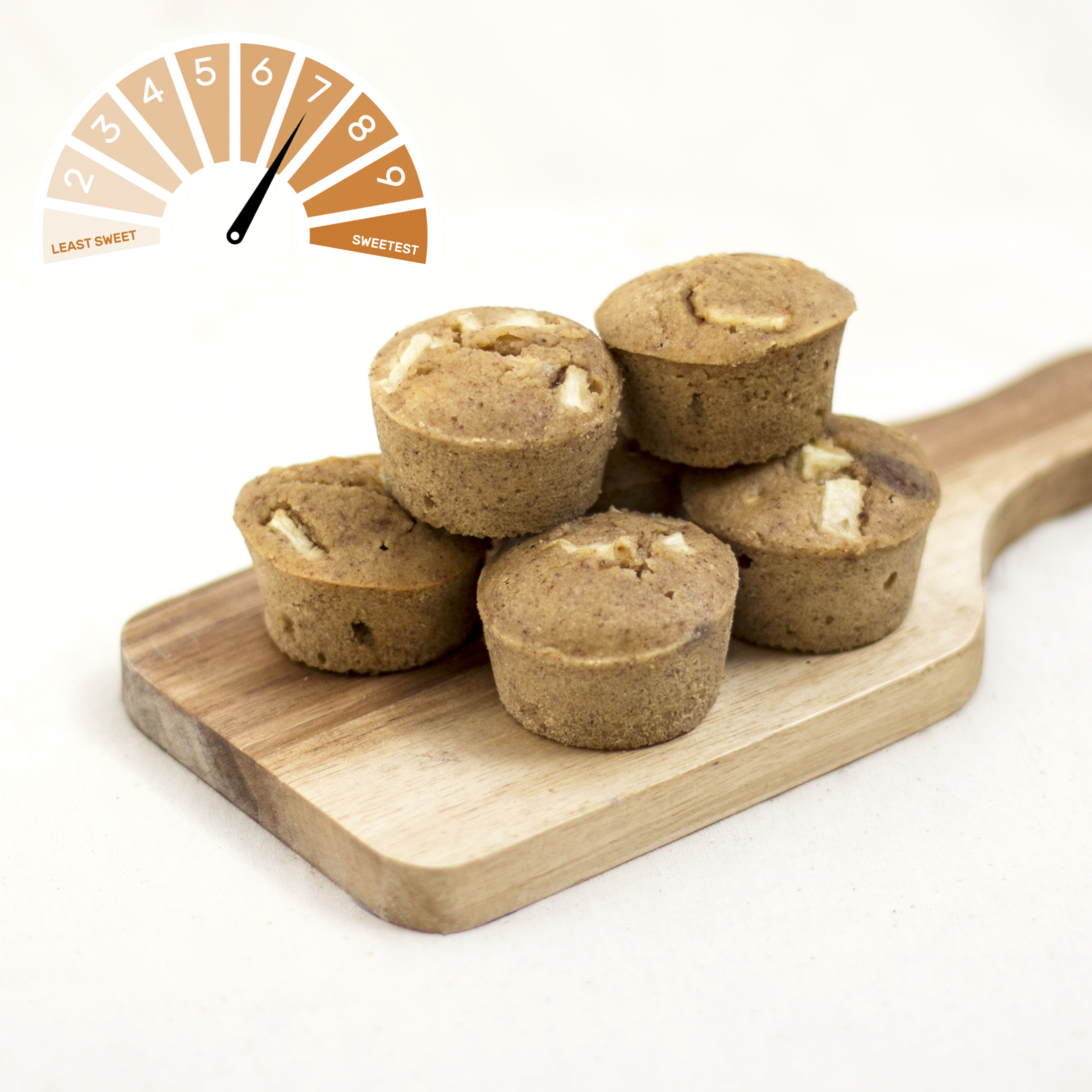 Apple Muffin
$3.50 each
A real labour of love, our apple muffins are so good that we now have someone employed to only peel and dice apples! Ok so we might not really have a professional peeler, but these muffins are no joke and are filled with fibre to boot. It still counts as an apple a day in our book!
Ingredients: Apple, Quinoa Flour, Almond Flour, Egg, Unsweetened Almond Milk, Almond Butter, Erythritol, Vanilla Extract, Water, Baking Powder, Salt.
Full nutritional information can be viewed here.
Sauber products are made only with natural ingredients and no preservatives or additives. Store in a cool dark place and consume within 7 days of delivery. Consume responsibly.
Minimum order quantity: 6
Orders are non-refundable and subject to availability.